The Gray Panthers Santa Barbara Network is a countywide volunteer, intergenerational, social and economic justice organization formed to oppose discrimination against, and oppression of, persons because of age, race, gender, sexual orientation, religion, ethnicity, nationality, class, and physical and/or mental challenges.
We intend to work independently, or in coalition with other movements or organizations, to achieve social and economic justice, a clean sustainable environment, quality health care, and decent affordable housing.
The Gray Panthers will provide educational programs of interest to older adults and those who share similar concerns. The Gray Panthers will advocate to change or enhance public policies on the local, state and national level to further the general welfare of people of all ages.
MEDIA CONTACT: GAIL MARSHALL – camp.marshall@gmail.com; (805) 895-2566
We are formed as a California public-benefit nonprofit corporation. Our leadership consists of a board of directors which, for now, meets every other week. We are a membership organization and member meetings will be held several times a year with our annual membership meeting in January.
Board of Directors
Richard Solomon, Chair
Retired law school professor; arbitrator and hearing officer; served on the boards of our local ACLU chapter, Planned Parenthood Action Fund (which he chaired for two years), and of the SB County Immigrant Legal Defense Center (which he and other activists started after 45's election).
Has lived in Santa Barbara, off and on, since 1967, and is married to Jana Zimmer.
Justice, justice shall you pursue.
—
Gail Marshall, Recording Secretary
Gail, a retired small business owner, has spent most of her adult life as an activist doing collaborative problem solving to attain lasting decisions.
She served eight years on the Santa Barbara County Board of Supervisors where she promoted land conservation and agricultural preservation, brought government to the people, and initiated a Countywide process to solve our long-term solid waste issues.
Additionally, she was co-founder of the Santa Ynez Valley Alliance and the Women's Literary Festival.
—
Jan Keller, Membership Secretary
Originally from Los Angeles, Jan has lived in SB County for over 50 years.
She has been an active member of community political, environmental, service, and charitable organizations.  Jan was a member of the Lompoc Planning Commission for six years and the Lompoc City Council for eight years.
She is a retired Public Defender, Legal Aid Attorney, and campaign consultant.
—
David Landecker, Treasurer
David Landecker has been an activist in Santa Barbara since 1976, working for innumerable political campaigns and nonprofits, serving on boards and holding public office.  He is an attorney, owned and operated a local manufacturing company, and has served as the Executive Director of several nonprofit organizations including the Santa Barbara Neighborhood Clinics and the Environmental Defense Center.
—
Ron Alexander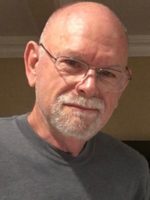 I am a semi-retired licensed psychologist—PhD from UCSB—and, as of last year, I have been in Santa Barbara for 40 years. A long-term HIV/AIDS survivor, I have been involved in queer and HIV/AIDS political and educational issues since I came out in 1974 and have served on the board of Pacific Pride Foundation. I have traveled to DC in the intervening years on more than one occasion to march for marriage rights, release of anti-HIV medications, ending discrimination and other issues.
I am in a 34-year relationship with an African American man, Gary White, MFT. Issues of equity and inclusion for people of color are also of vital concern for me.
—
Richard Appelbaum
Richard Appelbaum, a Santa Barbara resident and activist since 1971, recently retired from UCSB, where he held the MacArthur Foundation Chair in Sociology and Global Studies – the latter a department he cofounded.
He is professor at Fielding Graduate University, where he heads a doctoral concentration focused on social and ecological sustainability. He is currently working with local organizations on homeless issues in Santa Barbara.
—
Jo Black
Jo (Josephine) Black has spent the past 40 years in sign language interpreting and disability services.
Retiring after 25 years as the executive director of the Independent Living Resource Center, she now volunteers as a foster home for cats and kittens for ASAP.
—
Marty Blum
Marty Blum is a former attorney and third grade teacher who served as Santa Barbara City Mayor, Council Member, Planning Commissioner, and Trustee for SBCC, each for two terms.
Her husband of almost 60 years retired as a physician for the VA Clinic in Santa Barbara.
—
Carol Keator
Carol Keator has lived in Santa Barbara since 1972 and is the former director of the Santa Barbara Public Library System. 
She is a passionate advocate for feminism, social justice  intellectual freedom and equality for all.
—
Sandy Kievman
Sandy Kievman retired after thirty years of working for City Council and the City Attorney of the City of Los Angeles, helping to make communities stronger for youth and seniors by building coalitions of community members to City and County organizations to collaborate on solving community problems.
She founded and chaired two organizations, Keep Youth Doing Something (KYDS) and the San Fernando Valley Coalition on Gangs. Upon retiring, Sandy moved to Santa Barbara and has been volunteering in the Mayor's office; with Jewish Federation; and with the Santa Barbara Women's Political Committee.
—
David Lebell
David Lebell is a recently retired emergency physician, having worked in ERs for over 30 years. He continues his non-clinical interests focused primarily on medical quality (he has served as Medical Director for Quality at Community Memorial Hospital in Ventura) and the mismatch between what modern medicine can offer and what would actually be most beneficial.
His wife Vicky Blum has kept him connected to local Santa Barbara issues and politics for several decades.
—
Suzanne Peck
Suzanne is a filmmaker, author, educator and a Commissioner for the County of Santa Barbara. Her documentaries, PASS THE MIC and STAND TALL, are being used in schools nationwide. Suzanne has 30 years' experience as a management consultant to Fortune 500 companies and has taught diversity at Northwestern University's executive education programs.
—
Susan Rose
Susan Rose is a feminist, political activist and commentator. She served two 4-year terms on the Santa Barbara County Board of Supervisors during which she led efforts to initiate the Safe Parking Program for homeless individuals and families, and to preserve over 200 hundred acres  located in the San Marcos Foothills in perpetuity.
—
Janet Wolf
Janet Wolf was a teacher and a vocational rehabilitation consultant helping disabled individuals return to gainful employment.   Janet served for 11 years on the Goleta School Board and 12 years on the Santa Barbara County Board of Supervisors.
Janet's passion is helping the underserved, advocating for feminist issues, and fighting for environmental protection. Janet is married to Harvey and they have 5 grandchildren.